5 HARA Natural Skincare Products that You Need Now
When it comes to our skin, we can all do with a little help. A smooth skin has long been considered the mark of true beauty, irrespective of the complexion.
HARA Naturals brings natural skin care products that are developed according to the concepts of Ayurveda. The ingredients are sourced carefully to ensure that there are no harmful chemicals. The natural elements in these products not only keep the skin clean, fresh, and soft, these also help the skin's nourishment in the long-term.
1. Body Butter
The body butter is thicker and creamier than the usual body moisturizers. This makes them perfect for people with dry skin or for dry conditions, such as in winters. Like body lotions, body butter should ideally be applied right after a bath. Use broad strokes to massage it into your skin. This is when it will be absorbed into the skin, softening it from within.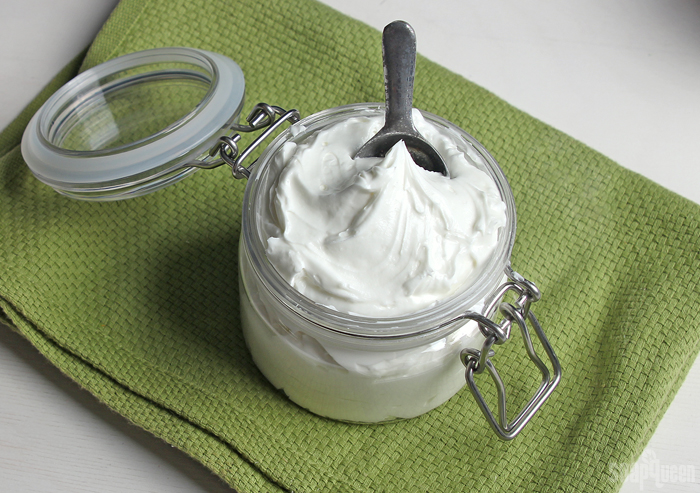 Natural body butter contains natural butter that is much better than the parabens and chemicals loaded into the usual body butteries ground in shops. The HARA Naturals range includes Argan Oil Cream Body Butter, Chocolate + Honey Cream Body Butter, Kokum or Almond + Kumkumadi Cream Body Butter, and Methi Hair Mask Cream Body Butter.
Made of essential oils and natural butter, the range is designed to keep the skin soft and nourished. The natural butter seeps into the skin, hydrating it from within. Their natural fragrance is also equally attractive.
2. Face spray
A face spray may seem like an unnecessary add-on, but trust us, once you've tried it, you'll be a fan forever. The face spray can be used anywhere and at anytime. You can even fit it into your handbag! The face spray is perfect for quick hydration of your face in the middle of the day, whether you are in an office or traveling. The liquid spray is absorbed into the skin, leaving it soft and supple.
The face spray is ideal for people with dry skin or in dry conditions, such as summers or windy winters when the moisture in the air is low and your face can feel a bit stretchy. It can also be used when you want some instant pick-me-up. The hydrating feeling leaves your face looking fresh and revitalized. You can do a quick spray in the office when you need to head to a meeting or an event. Face sprays are also sometimes used after a make-up to help it blend in and to seal the moisture.
The HARA Naturals face sprays combines chamomile and lemon. The flower chamomile has antispasmodic, anti-inflammatory, and analgesic. Even the fragrance has a soothing property. It acts as a natural relaxant, boosts the skin's immunity, reduces acne, under-eye circles, and treats sunburns and signs of aging!
3. Toner
For people with oily or acne-prone skin, a toner is essential. It is primarily meant to clean your pores. Most people use it right after washing their face as an extra cleansing ritual. But toners are also important in correcting the pH balance of the skin, helping you to control acne breakout. In other words, it can clean the skin, while maintaining its pH balance.
Toners are used right after cleansing the face and before applying a moisturizer. The toner ensures that your skin is completely clean and your pores are minimized. Always go for Natural Skin care Products when selecting a toner. Natural toners do not contain alcohol and are milder on the skin. You can try the Rose Toner by HARA Naturals.
Extracted from the rose petals, the toner carries the soothing and healing properties of the flower. Its beautiful fragrance is also very attractive.
4. Lip balm
Taking care of our lips is an essential part of our everyday grooming. Chapped lips not only look bad, but they can also be painful. The skin of our lips is thin with few oil glands. Hence, it is more susceptible to dryness and cuts in dry conditions. It is important to keep your lips hydrated with natural lip balms.
The HARA Naturals skincare range includes Lip Balm Rose Petal and Wine Grapefruit Lip Balm. Made with rose petals, the Lip Balm Rose Petal carries hints of the intoxicating rose fragrance. It is full of carotenoids from the rose and Vitamin C. The former gives your lips that rosy hue, while the latter boosts the collagen production.
The Wine Grapefruit Lip Balm has the goodness of grapefruit. It also boosts collagen production, which heels the lips and keeps it soft and plump. With the refreshing grapefruit aroma, it is also effective in treating pigmentation.
5. Face Wash
Essential for any skincare routine is the face wash. The skin of your face does not have the same texture as the rest of your body. So, it should have a different cleanser. The face wash is designed especially for the skin of your face. It is usually milder since you do not want to strip away the moisture content in the face.
The HARA Naturals skincare range includes Bamboo Charcoal Lemon Grass Facewash, Charcoal Facewash, Neem Tea Tree Facewash, and Neem Tea Tree with Bubble Effect Facewash, Rose Verbena and Aloe Vera Scrub. The ingredients used in making the face washes are:
Lemongrass

: It has

antibacterial

, anti-inflammatory and anti-fungal properties. It is effective against rashes, acne breakouts, and sun exposure.

Charcoal

: Activated

charcoal

is very powerful in extracting impurities from the skin, including dirt, oil & pollution, while deep cleansing your pores.

Neem tea tree:

Neem has powerful antibacterial and anti-fungal properties. It is very effective in treating acne, cuts, and rashes. As a face wash, it can remove impurities as well as extra sebum in oily skin.

Rose Verbena

: It can act as an effective astringent without inflaming your skin. As a cleanser, it is non-comedogenic; it does not leave your pores clogged and helps in dissolving sebum.

Aloe Vera

: It has powerful healing qualities. This makes it effective in treating acne, inflammations, and scars.
You may also like to watch a video on 6 Natural Moisturizers We Can Find in Kitchen
---